Trieste can be visited choosing different itineraries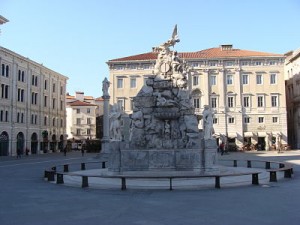 Feel its historical and architectural soul of the city. Almost every square, corner, building and museum has something to say. Even the old style cafes, as famous for their culture as for their buffet are worth a visit.
The old city
Roman Tergeste was built on the hill of San Giusto where there are the ruins of the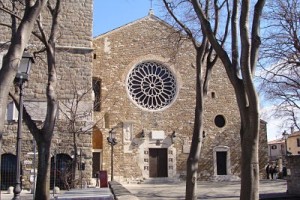 Forum, the ancient Basilica and the Tempio. Completely in harmony with these sites is the 14th century Cathedral of San Giusto.
The downtown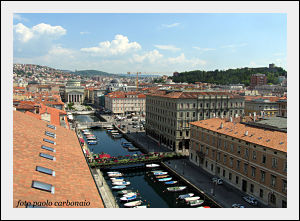 The city tour includes the Borgo teresiano with the Canal Grande. Nearby there is the neo-classicalchurch of Sant'Antonio Nuovo and the Serbo-Orthodox church of San Spiridione. The happy co-existence of these two churches is a reminder of the old spirit of tolerance. The newly reconstructed Piazza della Borsa with the magnificent neo-classical Palazzo della Borsa, Piazza Verdi, which hosts Teatro Verdi with an important opera season whose tradition goes all the way back to the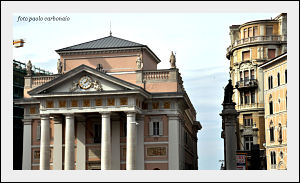 beginning of the 19th century and Piazza Unità d'Italia. This great square, the heart of the city life, is an enormous space overlooking the sea and surrounded on three sides by splendid buildings.
info@triestevisiteguidate.it
[contact-form-7 id="187″ title="Modulo di contatto 1″]